Welcome to Club Parkwood and our X-Golf Studio; the Gold Coast's premier indoor golf and entertainment venue, where you can take on some of the world's greatest courses without leaving town. X-Golf is a golf simulator brand that prides itself on accuracy, experience and realism. This new technology measures not only the motion vector of a golf ball, but also the motion of the golf club such as path, angle of attack, trajectory and velocity, perfectly replicating the golf ball flight laws of physics. We offer six state-of-the-art simulators designed for golfers of all skill levels, so whether you're sharpening up your game to gain a competitive edge or are just starting out and want to learn new skills without battling the outdoors, this is the place for you.
X-Golf Booth 1
X-Golf Booth 2
X-Golf Booth 3
X-Golf Booth 4
X-Golf Booth 5
X-Golf Booth 6
David Mellsop
Head Professional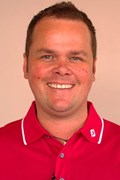 Experience/Qualifications • Over 15 years experience as a qualified PGA Professional • Teaching experience in NZ, Asia & Australia • Master Clubfitter Specialises • Fullswing, Short Game Technique & Putting Lessons • Club Fitting, including wedge and putter fittings • Course Management Lessons
Nathalie Fagerberg
PGA Teaching Professional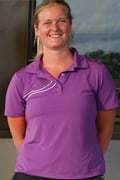 Parkwoods only female Teaching Professional Nathalie Fagerberg. Nathalie has been a PGA member for 4 years and has taught in both Australia and Sweden. Her teaching specialty is juniors, ladies, beginners and group clinics.
Grant Garrison
Head Teaching Professional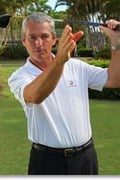 Grant has been a PGA member for 30 years and was recently chosen by the World Golf Teachers Federation as one of the top 100 golf coaches in the world with over 25,000 members. He has a complete understanding of technology and uses it to simply change to speed up the learning process. Grant can be reached at 0421 287 826
Parkwood International X-Golf Studios
76-122 Napper Road, Parkwood
07 5563 3342
Monday

Tuesday

Wednesday

Thursday

Friday

Saturday

Sunday

11:00am - 10:00pm

11:00am - 10:00pm

11:00am - 10:00pm

11:00am - 10:00pm

11:00am - 10:00pm

11:00am - 10:00pm

11:00am - 10:00pm